Created for the real estate professionals with websites or blogs, Aculist Web Widgets deliver dynamic content to keep your site content fresh and up to date.
Bring Market Data to Your Sphere of Influence in a Dynamic and Stimulating Way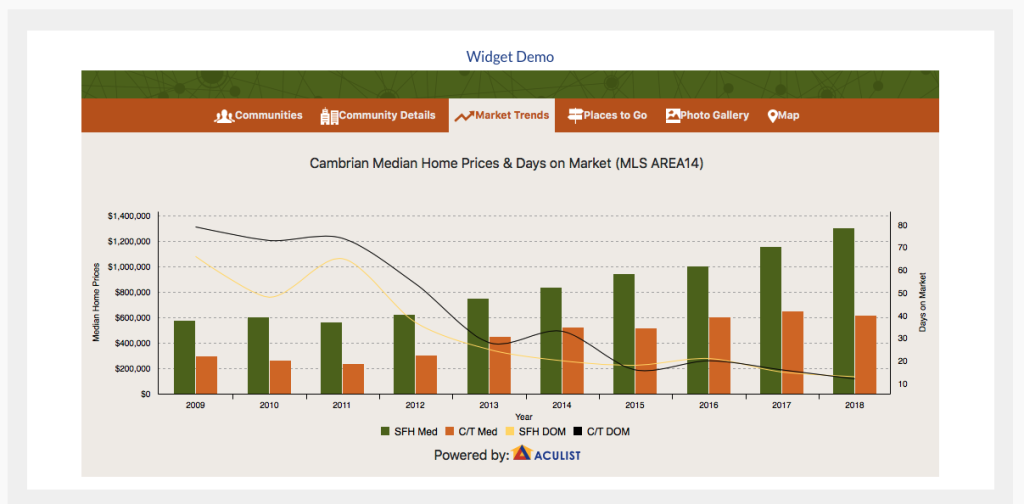 Market data is critical in the real estate world. But while it is abundant, it is not always up to date, fresh and exciting. Replace spreadsheet-looking, stagnant charts with Aculist Web Widgets' professional presentation that is perfect for today's real estate professional.
Drive repeat traffic: When embedded into your web page, Aculist Web Widgets allow market analytics to be turned into dynamic content that is refreshed each time a visitor comes to your site — driving repeat traffic.
Real estate is now: No waiting until the end of the month for updated stats. Aculist Web Widgets update dynamically and provide the current real estate picture.
Make it your own: Customization is top of mind for most real estate professionals, so we give you the ability to pick your colors and graphics, time frames and geographies.
Aculist Web Widget Advantages:
Available Now & Easy to Implement
Technical Support Readily Available
Choose from Several Chart/Graph Options & Customize Your Web Widgets
Fresh Technology to Advance Your Website & Keep it Current
Drive Repeat Traffic & Add Value to Your Sphere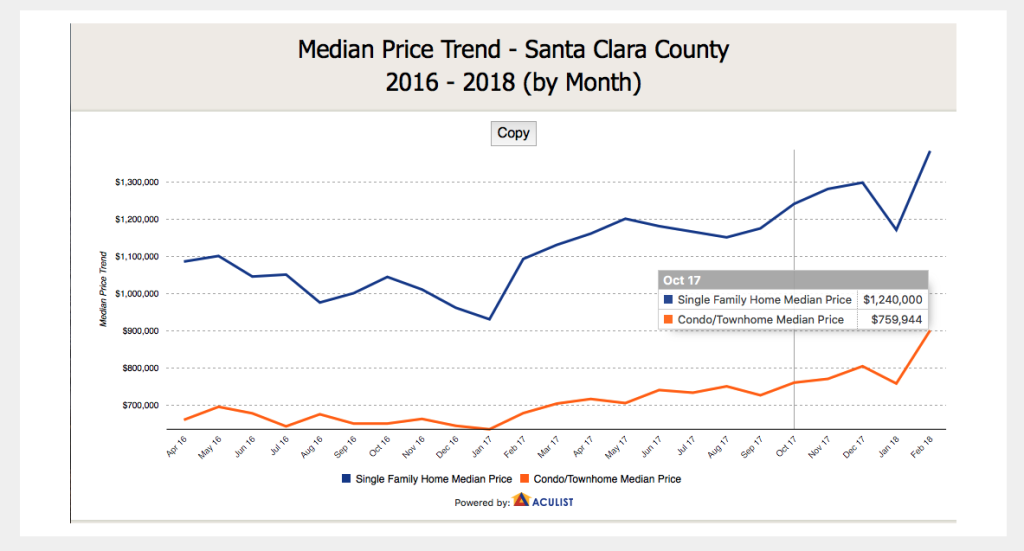 Aculist Web Widgets are a great way to refresh your site and keep your clients updated on current market conditions. Running on various MLS, MLS Association, Broker and Agent sites, our team can easily demonstrate where the Web Widgets are helping inform the public. Our Aculist team can work to assess how well your data fits with our system requirements. We can also discuss data availability, plan options and pricing.
For more information about how to implement Aculist Web Widgets onto your site, please contact us.