MLSListings subscribers check back in early February for monthly updates from Aculist.
Starting in January 2021, we will continue to focus on forward-looking statistics such as changed to pending, changed to contingent, new listings and much more. But, we are making an important change… we will provide all of this data by county!
We will have to wait to have January data in order to begin a 2021, 2020, 2019 comparison. But until then, don't forget you have access to data everyday via our Aculist Market Reports.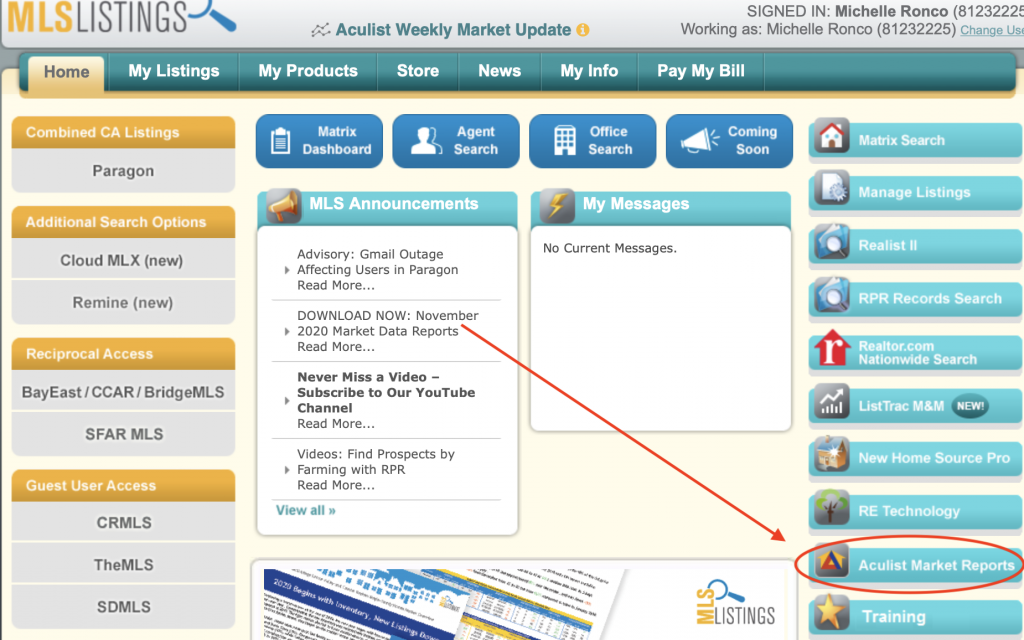 You get 3 Free Market Data Reports each month with your MLSListings subscription. Request reports by the city, ZIP code, MLS area or elementary or high school district of your choice. With your photo and contact information, these reports are a perfect way to kick off the real estate year.
To sign up for auto-delivery of the Aculist Monthly Update PowerPoint slides, please enter your email address and click submit.